I am very honored and excited to share the news that I have achieved Platinum level as a KonMari Consultant.
Over the past 3 ½ years I have given many presentations on the KonMari method, slowly but surely planting the seeds of the joy that comes with being liberated from clutter. It's always been a joy to share my passion with those who wish to change their lives for the better.
So, what does being Platinum level consultant mean to me?
Well, when I initially started my journey as a certified consultant, I truly thought of it as my transition from being a chiropractor/energy healer into helping others heal their homes and, thus, their health.
I was well on my way until the pandemic hit, which turned my world upside down as it did for so many of us. So here I am on the other side of it, but now I can only spend limited time helping others spark joy since I am in practice with patients full-time.
I do, however, manage to set aside time each week  for KonMari, so it's taken me longer than I had hoped to achieve this Platinum level accomplishment, but I have and in the end it doesn't really matter what level consultant you are; it's simply about helping others create joy.
I've also come to realize that my Sage of Interiors "business" is really not about being in business but for me is a way to share with people on a deeper level. I enjoy the relationships that I develop with my clients and I am grateful for every experience and tidying hour (over 900) that I have shared. I have learned a lot about people and myself throughout this journey.

The one common thing that I can say I have observed as a consultant is that most of us lack one essential thing that is needed for a tidy and joy filled home and that is time!
The same is true for my home. When I am super busy with my patients and my clients my home isn't exactly how I want it to be, but I do know that it quickly can be with just a bit of time.
Once the effort of the initial tidying/decluttering is complete, it's just about the maintenance. It is so true that when you have a home for your things and you put them back in their "home," you'll always find them exactly where they should be with no wasted time.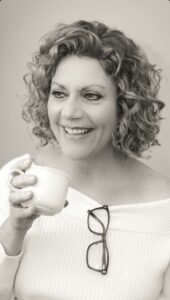 I never considered myself a time productivity coach, but when I work with my clients I always like to find a storage method that best suits their ideal lifestyle and saves them time and effort in their daily activities that can sometimes be frustrating and start the day on a wrong note.
When working with a family, for example, helping them achieve a kitchen flow that makes morning breakfast and getting out the door to work and school a breeze is a favorite of mine. I absolutely love hearing how much happier everyone starts their day!
So, thank you Marie, KMI, my many diverse and entertaining clients, and my very patient husband, David, who asks me all the time, "Do you ever stop "KonMari- ing"?
No babe, I don't … lol!!