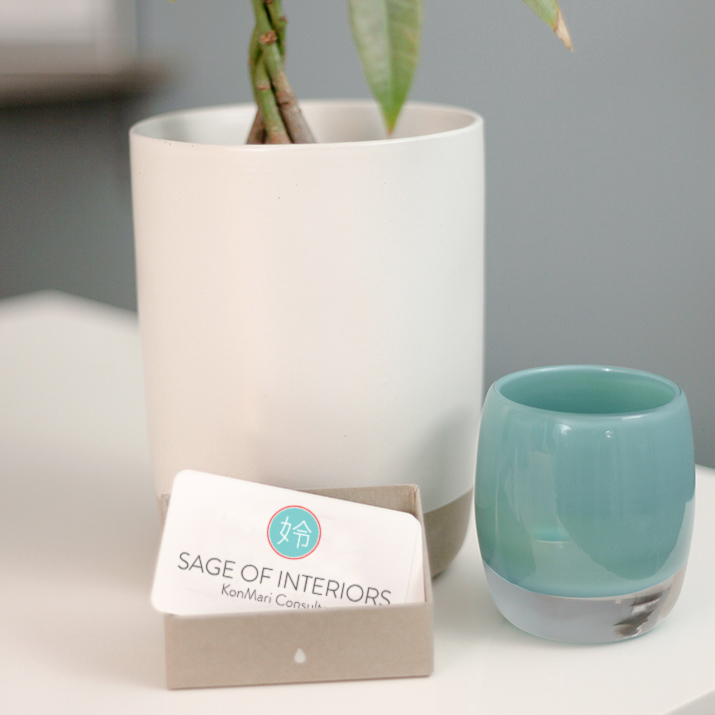 Welcome to Sage of Interiors!
Christine Thorn creates living spaces of comfort and serenity through Marie Kondo's KonMari Method, whose category-by-category decluttering yields lasting results. As Connecticut's first certified KonMari consultant, now with Certified Gold status, Christine guides clients in a tidying journey toward keeping things that nourish the soul, while discarding the rest. This professional decluttering and organizing service is the foundation for a simpler, more enriching, mindful, introspective and forward-looking life.
"It's about choosing joy," as Marie Kondo says. When you create a tidy uncluttered living environment and are surrounded by only things that spark joy, you foster a more soulful lifestyle. Ultimately, this leads to a more mindful and fulfilling way of life.
To review and book KonMari services, see the Package & Rates page. To discuss custom-tailored professional organizing and home staging services at an hourly rate, get in touch via the Contact form.
Christine's lifestyle healing touch goes far beyond decluttering …
… She is uniquely positioned as a KonMari Consultant who inspires and guides lifestyle realignment, and body, mind, and spirit enhancement, based on three decades of helping people find balance in life as a Chiropractor, Reflexologist, Reiki Master Practitioner, and Acupuncturist. 
Her transformative lifestyle realignment coaching includes: 
√ Decluttering for a lasting positive impact 
√ Lifestyle vision planning & assistance  
√ Setting and achieving goals 
√ Commitment reinforcement 
√ Momentum & progress tracking 
√ Emotional support & confidence enhancement 
√ Body, mind and spirit renewal