Anyone who shops at Target or equivalent Big Box stores is familiar with the sections devoted to plastic storage bins and other vessels of varying types that are presented as storage "solutions."
While these bins, boxes, organizers, baskets, expanding files, and more have their place in certain settings – a college dorm room with little elbow room is one example – they don't "solve" anything when it comes to the problems and issues created by household clutter.
And clutter is the malady that prevents our homes from being havens of "joy," rather than nests of stress. In fact, clutter is a primary factor among the challenges that prevent us from living the lifestyle we imagine.
Tidying up rooms by stuffing things into 10-gallon storage bins and then "hiding" them in the attic, basement, or little-used living spaces is only squeezing the clutter problem into new shapes and moving it around.
Yet the siren song of storage containers can be difficult to resist, especially as it's one of the loudest "songs" on the tidy-up dial.
In the January story "25 Smart Storage Solutions to Combat Clutter," Better Homes & Gardens offered this as smart storage solution #2:
Head to dollar stores for inexpensive storage bins and baskets and buy a bunch in the same color. Displayed in multiples, monochromatic plastic or cloth bins look restful and organized. Plus, they offer tons of storage for a range of hard-to-organize items, including toiletries, accessories, toys, and sports equipment.
Yeah, no, as the kids say.
We found another doozy on the website for Bob Vila, perhaps best known for hosting "This Old House" on PBS, in a post entitled "28 Insanely Clever Ways to Beat Clutter." Here's tip #3:
Give your closet a vacation from clutter by socking out-of-season garments in spare suitcases. Stacked on top or at the foot of an already full closet, old and lightweight luggage not only offers shelter to hibernating winter wear, but can also add vintage appeal to a once drab interior.
I don't even know what to say about that one.
Anyone who follows either or both of those suggestions is simply repackaging clutter and creating new and different clutter in the process – while avoiding the proverbial elephant in the room that's even obvious to a company in the storage business.
In a website post smartly entitled "Clutter Solution: Eliminate the Excess," Life Storage, Inc., a real estate investment trust that acquires and manages self-storage properties, declared this:
Getting containers to organize your stuff may make more sense, but the most obvious and painful choice is best. It's time to eliminate the excess. You can't and shouldn't organize excess clutter in your home because you're not treating the problem. 
So, let's treat the problem, which is exactly what the KonMari Method of tidying and decluttering is all about.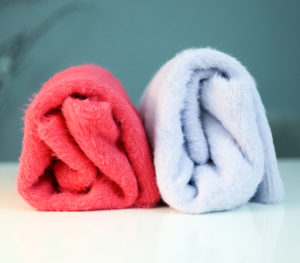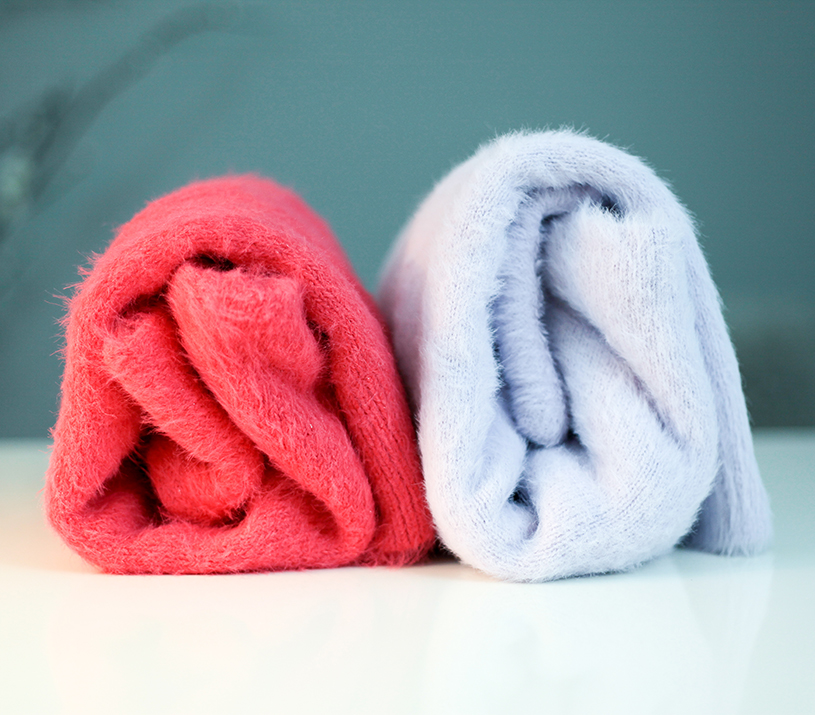 KonMari involves a category-by-category journey in which you confront and assess the true value of everything spilling out of your closets, kitchen cabinets, bathroom drawers, and everywhere else in the house.
Whatever "sparks joy" for the life and lifestyle you aspire to have – and that's our inspiration – gets to stay and reside neatly in its designated "home" within the house.
Whatever you have that isn't essential gets thanked for its service and sent on its way.
And, yes, the KonMari decluttering journey includes dealing with everything you've been stuffing into storage bins and hiding in other storage "solutions" … because storage isn't and never was the issue.
"I have yet to see a house that lacked sufficient storage. The real problem is that we have far more than we need or want," KonMari creator Marie Kondo says, as well as offering another piece of wisdom with a little bite to it: "Storage experts are hoarders."
It's true that Marie's KonMari website includes a Shop section, which, in turn, includes a section offering some storage options and organizers – but there's an important distinction to note.
These solutions are designed to support the principle that makes a KonMari cleansing a lasting solution to clutter – the necessity of everything that gets to stay having its own designated tidy place to "live" in the decluttered home.
So, there's essential storage – a place for necessary and treasured items to reside as a way of maintaining tidy order – and there's storage of the stuff-it-in-and-hide-it variety; two entirely different things.
~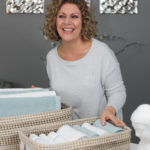 Email me at  [email protected] or give me a call at (203) 772-8883 to discuss anything that's misaligned in your home, your body, your mind, and your spirit. In my role as a Certified Platinum KonMari Consultant, and as The Tidy Lifestyle Doctor, we'll determine an action plan. (Call me at 203-910-6185 for more information specifically about my healthcare practice as a Chiropractor, Reflexologist, Reiki Master Practitioner, and Acupuncturist, for 30 years.)