If there was ever a year to apply the KonMari principles of decluttering to the holidays, this is it.
We're in the midst of the COVID-19 pandemic's second wave, and the fear and stress this produces require us to summon coping strategies that represent the opposite of clutter—calmness in the face of challenges, poise in dealing with problems, and a heightened awareness of ourselves and our environment.
Most of us, however, approach holiday season "crunch time" with something more like a mad scramble that typically means ending up with "stuff everywhere," and that stuff is not only physical but also emotional, familial, and psychological.
We fall into this seasonal trap with shopping, with planning and hosting holiday gatherings—however small and careful this year—and most of all when it comes to holiday decorating.
I'm not thinking about those who go overboard with holiday lights covering the outside of the house, though that's an example. My concern is what happens inside the house, where the more, the merrier philosophy seems to be the most common yardstick for decorations.
Those extra strands of colorful blinking lights on the tree, the branch-sagging abundance of ornaments, and the coffee tables entirely given over to holiday scenes and tchotchkes from seasons past do not add up to a critical mass of festive spirit that magically produces the holiday joy we seek.
That's simply not how it works.
If we're honest, many of us might realize going all out in decorating the house for the holidays, as well as overloading the Christmas tree with glitter and glam, is a sign of larger things that need attention.
Sometimes when we mistakenly embrace clutter as a curative, we're really avoiding the challenges of confronting and tidying up whatever is amiss in our lives and lifestyles.
The same is true for overindulging in holiday shopping and giving multiple gifts in search of a "wow" response when one well-chosen gift would be more meaningful and appreciated, or attempting to prepare a feast to impress guests but ending up unable to sit and have a conversation with them.
So there's the problem—and here's the answer.
Decorating with the purpose of sparking joy in a season that's supposed to have joy inherently built in is the way to go.
How does one do that? Maybe you only do minimal decorating but what you choose is spotlighted, special, and evokes a deeper meaning.
In terms of shopping for gifts, keep it simple, sincere, and choose things that reflect and enhance the personality of recipients, rather than being selected to make a splash.
And when it comes to hosting, the pandemic requires restrictions that will naturally help us scale back and keep things under control. Small gatherings with people who are safe to be around, sharing a few simple dishes and beverages, and mostly catching up on matters of true importance is the recipe for feeling fulfilled.
One final thought concerning decorations. It's admittedly fun, and even a little bit addictive, to collect holiday ornaments, so over the years most of us have assembled collections so large they have to be divided among many, many storage boxes or bins that take up considerable real estate in the spare room, attic, or basement.
Applying the principles of KonMari decluttering to those collections would prove liberating. This is the perfect season to assess each holiday decoration individually and ask if it spark joy because it has particular meaning in our lives. Those items that do can stay, and those that don't feel important can be donated in order to share some holiday sparkle to families that might need it.
With that holiday tale from the realm of KonMari tidying and lifestyle realignment finished, I'll leave you with my very best wishes for a joyful holiday season!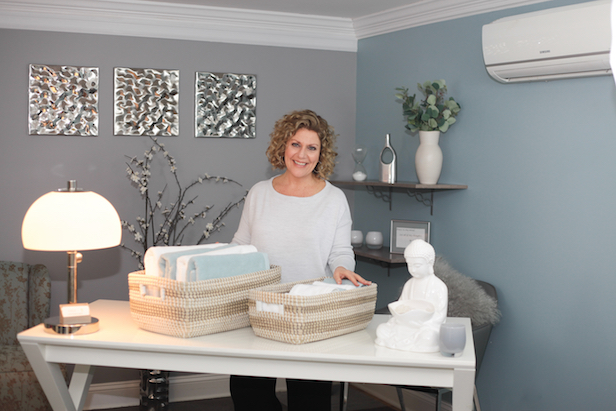 And one postscript: If this post inspires you to think you would benefit from holiday decluttering, you may want to consider the even greater rewards of a more comprehensive KonMari tidying journey.
It's a great time to find out, as I'm offering holiday gift certificates for introductory KonMari sessions for just $50 an hour.
See my Packages & Rates page for details, and, as always, give me a call at (203) 772-8883 or email me at christine@sageofinteriorsllc.com to discuss the clutter and lifestyle issues you want to tackle.